On December 4, we lost yet another legend, Mr. Shashi Kapoor. The third and youngest son of Prithviraj Kapoor, the younger brother of Raj Kapoor and Shammi Kapoor and Bollywood's heartthrob. With some remarkable movies like Satyam Shivam Sundaram, Deewar, Suhaag, Ghar Ek Mandir, Silsila and many many more, the industry has truly lost a gem. The actor took his last breath at the Kokilaben Dhirubhai Ambani Hospital in Mumbai. He was 79 and was on dialysis for his kidney treatment for a long time now. 
Tragic Love Story of Shashi Kapoor
Source
With so many accolades in his name, not many know about Shashi Kapoor's Tragic Love Story.
It all began in 1956, when 18-year-old Shashi Kapoor, a member of the Prithvi Theatre Company, met Jennifer Kendal in Calcutta. Jennifer was playing Miranda in The Tempest, which was a part of her father Geoffrey Kendal's Shakespeareana production. Shashi's sister-in-law, Felicity Kendal, wrote in her autobiography, White Cargo, that it was love at first sight for Shashi who saw Jennifer from behind the stage curtains when she had gone to catch a play by Prithvi Theatres. 
Source
                                                                                                                          Source
After the show, Shashi introduced himself and took Jennifer backstage to talk to her. It wasn't long after this meet that they were head over heels with each other and were sure that they belonged together.
But just like any other love story, there were problems they faced. Geoffrey Kendal, Jennifer's father who also ran the Shakespearean Theatre Company was against this relationship. Constant disputes about this led to Jennifer and Sashi leaving the company. This left them with no work resulting in a very bad financial situation.
Recommended Read:- How to be a Perfect Life Partner
 Source 
                                                        ​                                                                                  Source
A desperate Shashi called Raj Kapoor for help, and that was how Jennifer and Shashi reached the Kapoor family home in Matunga, and in July 1958, they were married. Geoffrey did not attend the wedding but eventually melted when met his first grandchild, Kunal who was born in 1960. The couple had two other children, Karan, born in 1962 and a daughter, Sanjna, five years later.
Source
But the happiness didn't last long for this family. Jennifer and Shashi Kapoor's Tragic Love Story started when Jennifer was diagnosed with colon cancer in 1982 and sadly, lost the battle with cancer and died in 1984. Jennifer spent her last months in the British capital in the hospital and at her parents' home. Jennifer's death shattered Shashi Kapoor. He had gone into depression after this heart-breaking incident. 
Source 
                                                                                                                                       Source
People around him would say that it felt like he had lost his soul, a part of him had gone missing. Geoffrey, her father was devastated. "My mother was never quite the same afterward. She was very religious before, but lost her faith." Said Felicity Kendal, Jennifer's sister. 
Kunal, their eldest son had said, "One day, dad took this boat out in the middle of the sea. When he got there, that was the first time he cried. Really, he wept."  It is said that the industry noticed how the loss of his love was slowly and slowly destroying him.
Shashi Kapoor continued to work after Jennifer Kendal Kapoor's passing, and some of his best work emerged during a time of loss. But nevertheless, Shashi had lost the anchor of his life.
Source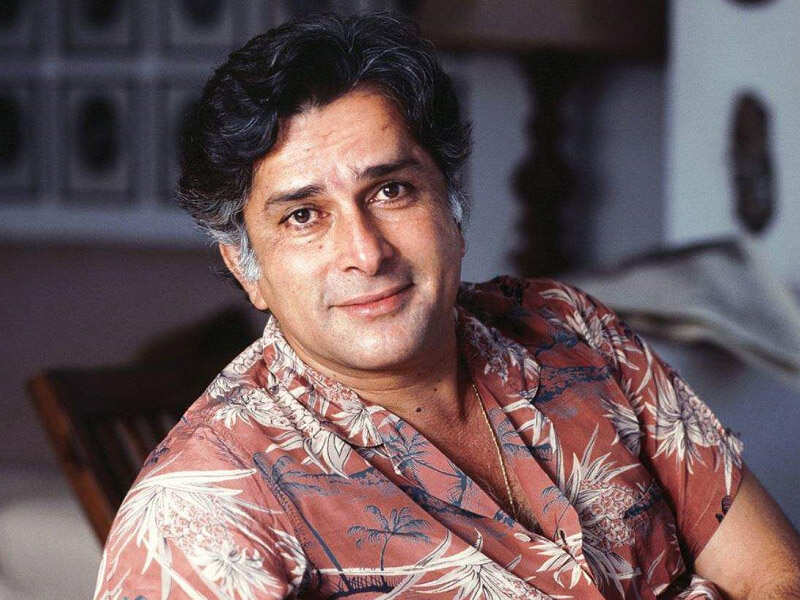 Source
"I don't think Shashi ever got over her death. It broke him and turned him reckless about his life." reveals veteran actress Sharmila Tagore.
The legend's heart stopped beating 33 years after the passing of his beloved Jennifer. Everyone who knew him was aware he was different, alive but not living. And that's how  Shashi Kapoor's Tragic Love Story ended.
Source
The news of the icon's death was a heart-wrenching one. The Industry will not be making a gem like him again. His presence will be deeply missed. 
Comments
comments
show