Even if you are cent per cent sure about the answer, the proposal is still a nerve-wracking situation because this a moment that will be recounted and remembered for the rest of your lives. We have all heard about proposals being grand gestures, with a seven-course meal or with a singing quartet in front of the Eiffel Tower. A proposal need not always be something elaborate, and there are a million ways in which you can plan a simple but beautiful proposal. And if you are leaning towards the simpler, more intimate side, then we have got some great ideas for you. 
Home Proposal Ideas
Decorate a room with balloons and some fairy lights. You can have photos of your journey together hung across the wall. Pop the question when your partner returns home. 
For a couple who loves board games, you can get a custom made puzzle like the one shown below. As the message forms on the board, get down on one knee. The same works with Scrabble or a crossword. 
Use Your Pet
Think of a cuter proposal idea; we will wait! If you share a pet or if either of has a pet, then you can try this out. This will definitely have him/her squealing in delight. 
Photobooth Proposal
The timing needs to be perfect for this one. Get the ring out just as the shutters start clicking. Your proposal will be readily captured in pictures. 
The First Date Spot
There is something nostalgic and very romantic about proposing at the same place as your first date. Alternatively, you can take them to the spot of the first kiss or any location that is of particular significance to you as a couple.
On Your Vacation/ Getaway
Take them to a spot that you have always been planning on going to and propose on the last day. It will be the perfect finish to the trip, and the place will become very special to you. 
Scavenger Hunt
Organise a scavenger hunt at your home or across your neighbourhood and pop the question at the end of the trail. You can have her family and friends hand over clues at the various spots and have them all come to the last spot so that they are also a part of the big moment. 
Over A Special Dinner
Cook a meal with all your partner's favourite dishes and propose over dessert. You can place the ring along with a selection of small cakes, or you can have "Will you marry me?" written in chocolate sauce. If you are not confident in your cooking skills, then you can hire a chef for the night.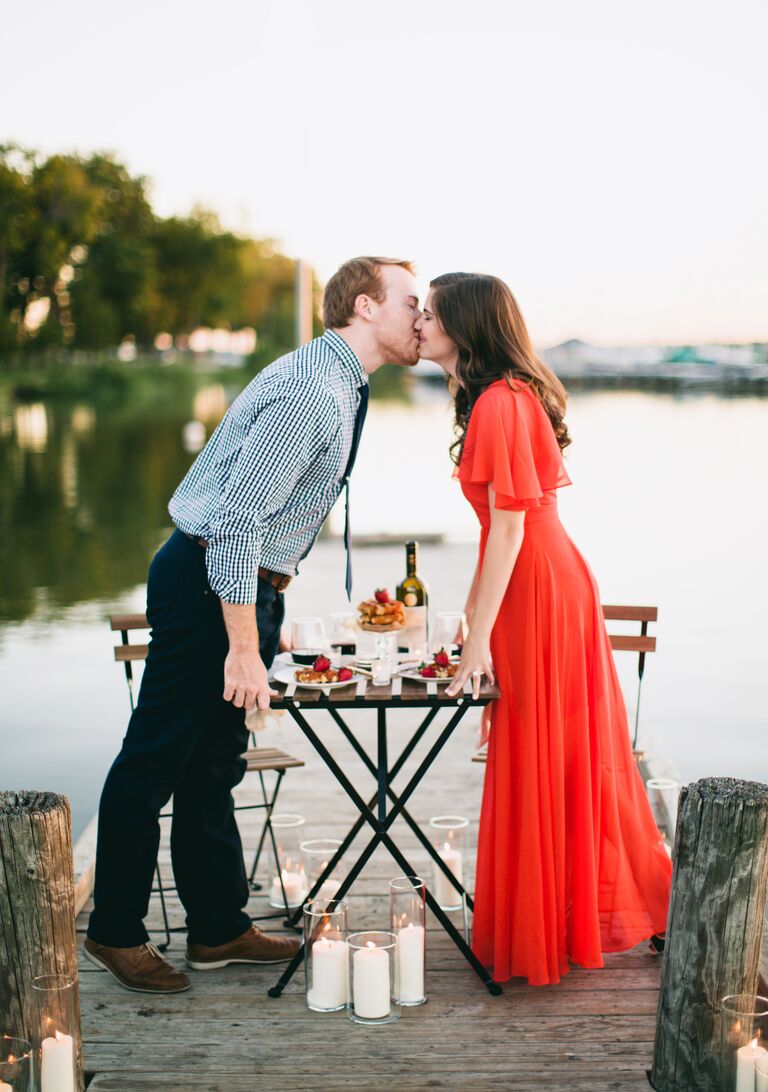 Beach Proposal Ideas
Are you a couple that loves to take long, meandering strolls by the ocean? Then let the beach be a part of your proposal. You can hide the ring in any safe spot (make sure it is at a safe distance from the waves) that you know or just carry it along with you and propose at the end of the walk.
Whatever be your idea, there are a few things that you have to bear in mind. One, get a friend or relative to photograph the special moment. Or get a video recording set up so that the moment is captured. Second, choose an idea and a spot which is relevant to you as a couple. For example, a proposal at the beach will not have much relevance if it is not a plate you connect to as a couple. We hope that we have given you some great ideas.
Comments
comments
show