Through Reviews/Testimonials
One of the simplest yet very significant thing that you can do is write an online review or testimony. You can do this on their website or on sites such as Yelp or Wedding Wire where they are listed. Do not write a generic review, go into the details. Mention what you liked about them and about anything else that you found special about them. This will help them get future bookings and also help increase their rankings. 
Act As A Reference
Many clients ask for a reference from past clients before making a decision. Volunteer to be a reference so that their potential clients can reach out to you through call or mail. When they contact you, take time out to give an honest feedback an help them convert the lead. 
Share On Your Social Media
Share their page on your Instagram handle. You can even do a special post and tag them which they can then repost on their own handles. This will bring them to the notice of couples who are planning a wedding in the near future. Also, if you are getting your wedding featured on a blog, then ensure that each and every vendor from your florist to the designer is given due credit and listed on the blog. This will help them reach a very wide audience. 
While social media is great, nothing beats trusted word-of-mouth. So, if you have a friend or relative who can use your vendor's services then point them in their direction. 
Pay Them Extra
If you feel that the services they provided went over and above what you expected, then you can always send across extra cash. This is probably the most common way of giving thanks but it is always appreciated. If there is one person who showed exemplary work ethic, then make sure to tip him/her well. 
Send Gifts Across
Send across a gift hamper. There are no strict guidelines when it comes to gifting your vendors. You can give them something specific based on what may be of use to them. On the other hand, something like a bouquet or a planner works well for everyone.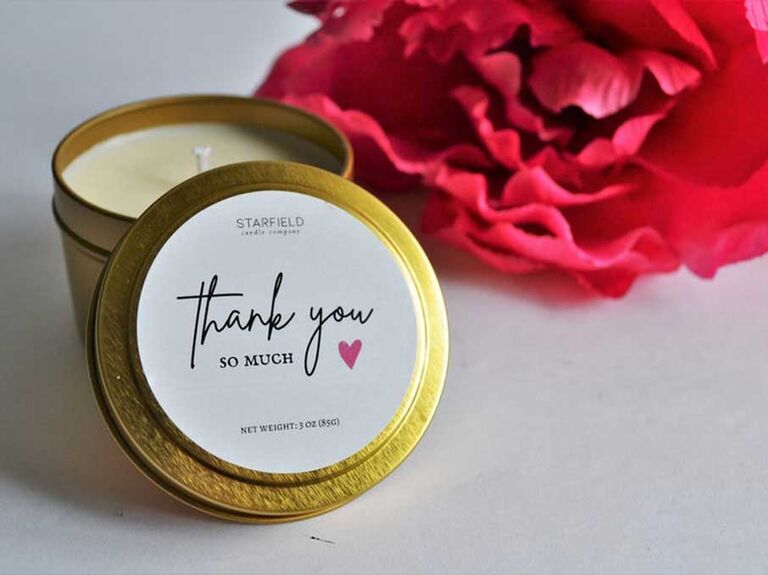 You can also send across photos which they can then add to their portfolio. For example, pictures of the wedding cake can be sent to your baker and some good shots of the wedding dress can be sent to your designer. This will be highly appreciated and they can use it for marketing their business and show it off to future clients.  
Send A Thank You Note
There is something very special and touching about a heartfelt 'Thank You' note. Again, don't make it generic. Spend some time to pen down your thoughts and get the message across. Try to include a small anecdote, one moment that really touched you or something they did that made things a little easier for you on the big day. A physical note always shows a deeper appreciation that something sent via mail or message.
We hope that we have given you some thoughtful ways to thank your wedding vendors. The gesture can be as small or big as you like but make sure that they know their work is appreciated. 
Comments
comments
show